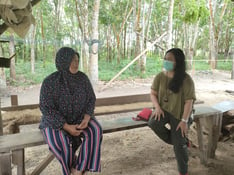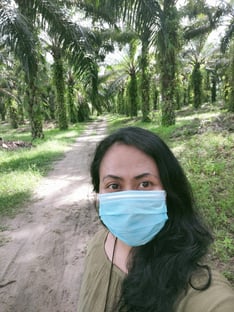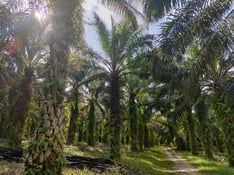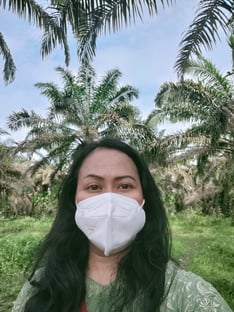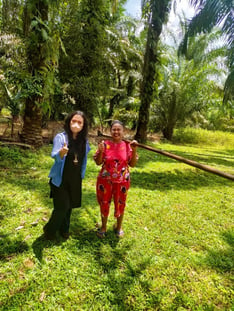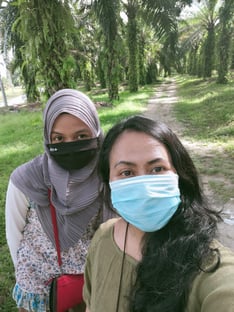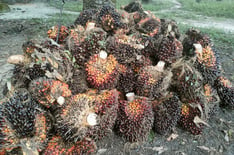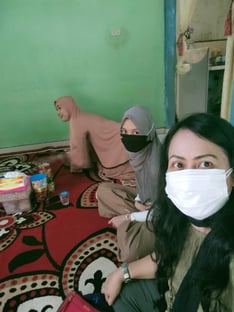 Project: Women Resilience and Palm Oil Plantation.
This project is supported by Resilience Fund and GI TOC.
Location : Riau Province, Indonesia.
Project is to capture the resilience of the women who are living nearby the palm oil plantation, their challenges and resilience. Project runs from January 2021 -December 2022.
The output is the documentation of the life of the women and enhance the knowledge and skills of women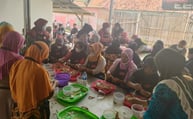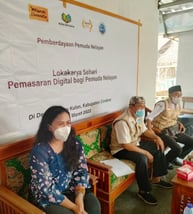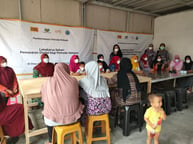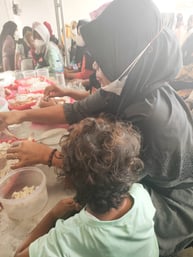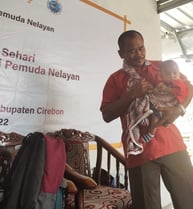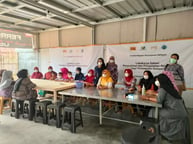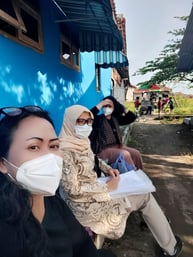 Project: Strengthening Women Fisherfolk in times of Pandemic COVID 19 and Climate Changes.
This project is supported by AGS -Australia from 2021-2022.
The location is in Cirebon.
Program summary: the Women Fisherfolk have been the most disadvantaged because of the pandemic and in times of climate change.They have dual roles and still facing patriachal culture and also in poor condition.
This project is to provide them with the skills to proceed sea products and market it towards market app. The output is to increase the wellbeing of women fisherfolk .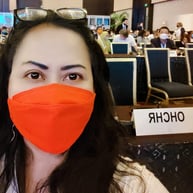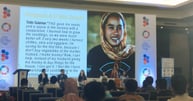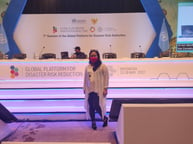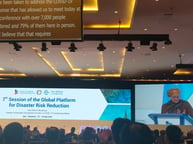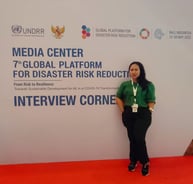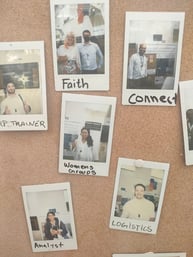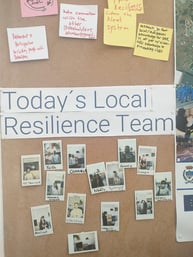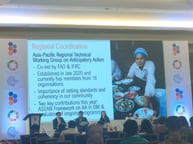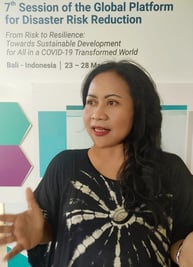 Project : Mainstreaming Gender in the Legislation (2018) and Attending GPDRRR (Global Platform for Disaster Risky Reduction) in Bali , May 2022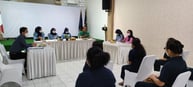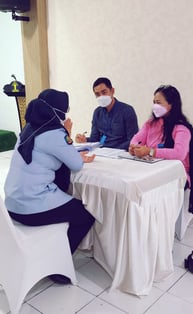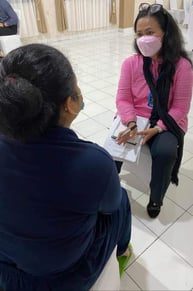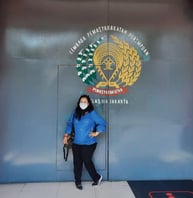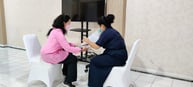 Project : Advocacy on the rights of women prisoner. Nukila Evanty , Executive Director of WWG with the support from Women Fund Asia (WFA) grant 2022 has conducted advocacy to women prisoner in prison centre at Pondok Bambu East Jakarta from March -August 2022.She had serial of dialogue with women prisoner to listen to their needs and their story.Nukila has conducted also serial meetings and workshop with some government institution's to convey the findings and propose a working paper with recommendations.
Project : Seminar on Sharing the Findings of Advocacy of Strengthening Women Rights in Prison, 11 August 2022 from 9 am-12.30 pm This Seminar was held in the House of Representatives Building .This seminar was a collaboration with the Expertise Council (BKD) of the House.The Executive Director of WWG presented her presentation and the findings .The others speakers are Mr. Thurman from Ministry of Law and Human Rights, Directorate Correction; Dr. Inosentius Samsul, the Head of Expertise Agency in BK DPR RI; Mr.Leopold from Australian National University .The seminar come up with recommendations for a better prison facilities for women and ensuring women rights in line with the Bangkok Rules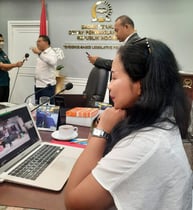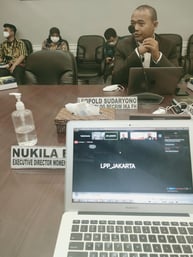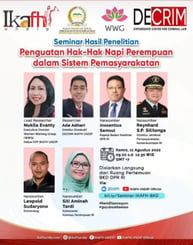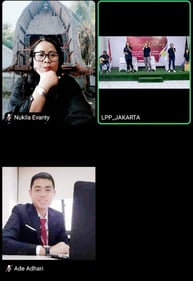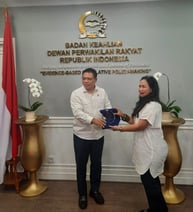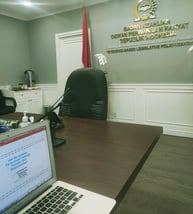 Since 2016, WWG has conducted some activities as follows:
* advocacy on anti sexual harassment
* Empowerment of women in agriculture and small and medium enterprises
•Expertise on legislation sensitive to gender
•Capacity building on social and cultural rights of indigenous peoples particularly to women and youth